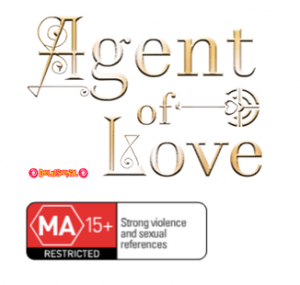 Hello everyone,
My name is Yunni, I am the founder, producer, and writer for our games studio, Delusional.
Delusional is a developer of interactive Visual Novels (VN), located in Sydney, Australia, focusing on the genre of Josei Romance in Otome games, a Romance Dating Simulation for the female audience.
What is an Otome game?
An otome game (乙女ゲーム) translated as "Maiden Game", is a video game that is written specifically for women, and revolves around developing a romantic relationship between the female protagonist, and one of several male characters.
What is Josei?
Josei (女性), translated as women, is a genre of manga, anime, story or game aimed at mature women from 18 to 40/ late teens to adulthood.
Josei stories consist of a more mature storytelling and explore darker themes. They also portray a more realistic romance, as opposed to the mostly idealized romance in shoujo manga/games.
Our vision is to develop and create a romantic world for our fans to explore josei romance at their fingertips.

Our mission is to deliver a rollercoaster ride of emotions to our fans through our josei games.

About our game
Agent of Love is our first game due for 2018 release.
Game Summary
As the adopted daughter of the Police Chief Commissioner…
Your newfound social status introduces you to the glittering socialite world of well known politicians, and famous celebrities.
Whereas your occupation as a detective, exposes you to an underground society, full of crime, and intrigue.
Your eventful, action-packed lifestyle, leaves you susceptible to danger, putting you at risk with no time for romance.
So when you receive a call from your father, asking you to meet him in his office…
…you never expected love to come your way.
But things are not always what they seem, especially when it comes to matters of the heart.
What mysteries surround the men that come into your life?
Can you wade through all the lies and deceit to find the truth?
Or…
Will your love lead you on a destructive path of heartbreak, misery…and death?
Follow us on the below sites for game progress and updates.

Facebook: https://www.facebook.com/delusionalinc
Tumblr: https://delusionalinc.tumblr.com
Twitter: https://twitter.com/DelusionalInc
Instagram: https://www.instagram.com/delusionalinc
Website: www.delusionalinc.com